caribbean
Caribbean
Cruise
mercyme-at-sea
MercyMe at Sea
2748
A Lecrae-zy Time Together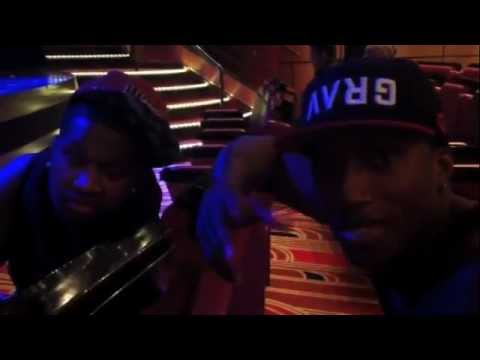 Up until January 15th I had three genres on my iPod: classical, contemporary Christian, and Barry Manilow (I know…I can't help it – it's my guilty pleasure). But ever since my husband and I went on the Rock and Worship Boatshow Cruise I have a new music category that's about as far from the other three as you can get: hip hop.
The change for me happened on the third night of the cruise. We had already attended some incredible concerts with MercyMe (The Hurt and the Healer is even better live!) and met a new couple at our dinner table the previous night (every brochure says we'll "meet new friends" but we've actually kept up with each other). On this particular evening, we were aware of the basic schedule of events: a concert followed by a formal dinner. What we didn't know was how we'd be working up an appetite at the concert to the point that we'd deserve a formal dinner. 
As we found seats my husband kissed me on the cheek and quietly whispered that I looked pretty (that alone made for the perfect evening!). Dressed in the lavender gown I had worn in our daughter's wedding, I was happy to get some further use from it. My handsome man wore his suit and "fancy tie" as he likes to call it. All around the room were people just like us – some a little more silver-haired than others – but everyone looked lovely (and, I imagine, felt just as delightful, too). We sat and waited in anticipation. This was a very different thing from what we were used to. Not just the Christian cruise (which was wonderful), but this particular performance was something you'd never expect us to attend on our own. Yet there we were, ready to learn some urban culture with Christian hip hop artist Lecrae. Though I wasn't familiar with his music, with a name like Lecrae (no last name needed), I knew that attending his show would put a little young-and-happinin' back in my bones.
He walked out onstage and we all politely clapped for him. At his side was his "hype man" named Canon. I think we could all use a Canon in our lives: someone to come alongside and cheer us on (mine happens to be my husband). Lecrae wore a hooded sweatshirt, baggy cargo shorts and one of those ball caps with the flat bill that sits crooked. I've never understood those…but he managed it quite well! Just as quickly as I noticed his attire, he must have noticed ours and recognized that we were his not-so-average audience; right away he (very graciously) began explaining what particular words or phrases meant that we'd soon hear in his songs (just so you know, "Imma" isn't a female's name, it's actually four words combined which means, "I am going to…" A very efficient alternative, I must say).
Before he started rapping, he had us stand so he could teach us some sick new dance moves (which, by the way, doesn't have anything to do with nausea. In this case, "sick" means "good"…or something close to that). Waving hands and foot stomping the way we were, you would have thought we were singing "Father Abraham" at a 50's sock-hop (or, that this cruise was way more charismatic than originally advertised). He paused in his instructions just long enough to tease us, saying, "If you throw your hip out, it's not my fault!" It had been a long time since I had enjoyed such uninhibited fun, and the music hadn't even started!
Thump, thump, thump began the music, and out came his words like a snare drum. Much to my surprise, I enjoyed it. Not just the experience (I always enjoy something new), but the song. It was like a modern day Psalm – the gospel in rhythmic poetry. I looked around the room to see what everyone else was thinking. Everywhere were bobbing heads (some more on beat than others): the grandmotherly woman in front of me sat smiling and quietly clapping to the beat; three rows down from her, a gal rubbed her goose-bumped-arms; a nice-looking gentleman across the room was waving his arms to the music.
In that moment I realized something. Here sat the Church: different people, different stories, different races, different flares – but all bound up together in the love of Jesus and His gospel. Song after song, it never got old. I suppose because the gospel never gets old. I never thought that I would worship God through rap. But there I was, there we all were – lifting up the name of Jesus by singing along to a hip hop worship song. We are truly a "body of bodies…transformed through Him" (as Lecrae puts it).
Weeks later my husband and I watched as Lecrae won a Grammy for "Best Gospel Album." My husband sat up proudly, pointing at the screen, "That's my homely!" "I think it's homie, Honey," I said as I gently touched his arm. We looked at each other and laughed. Whatever the correct term, the point is that we can say together with our brother (brotha), "All my sin has been pinned to the cross, I know I'm free forever from this land of the lost."
[Note: for a fun introductory "Urban 101" from Lecrae you can watch a YouTube video from a passenger here.]